Ant Extermination in Southwest Ohio
How To Identify Ants

Worker ants are easily identified to the genus Camponotus by the single, large node and the evenly rounded profile of the top of the thorax. It has no dips or spines on it, but is an even, curved line from front to back, and the antennae have 12 segments. Colors range from tan to black to reddish to orange to black/red combinations. Workers vary from 6 to 13 mm in length.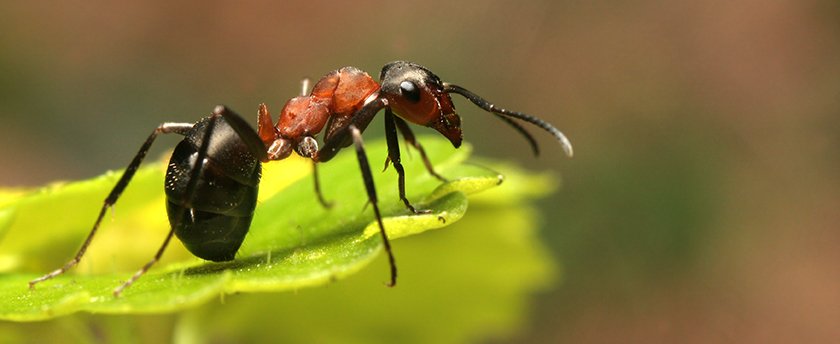 How To Identify an Ant Infestation
If you see one or more carpenter ants inside of your home, you may have an ant infestation. Carpenter ants make their nests inside of wood, and if you do not have any dead wood near your house, that may be a sign that carpenter ants are now living in your home.

If you think that you have an infestation, check areas with moisture or plumbing. You should also check the outside of your house to see if you can find any areas that look rotted. If you think you have found an ant nest in a wall, you should be able to stick your ear up against the wall and hear movement on the other side.