Termite Extermination in Southwest Ohio
How To Identify Termites
Termites are often mistaken for flying ants, but there are noticeable differences: Both swarming termites and swarming ants have two pairs of wings. Termites front and hindwings are the same shape and size. However, ants front wings are larger than their hindwings. Also ants' antennae are elbowed, while termites' are straight and ants have a narrow, pinched waist, while termites' waists are thicker and less defined.

How To Identify a Termite Infestation
Unfortunately, there may be no or few warning signs that termites are present in your home. The best way to determine the presence of termites in your home is with a thorough home inspection from a pest management professional. However, look for some of the following warning signs. Check for termite evidence, like dead termites or termite wings on window sills or along walls. Look for termite "swarming" during the day or early evening and often after rainfall. Check for shelter tubes appearing on or around the foundation. Test floor and baseboards for hollow sounds.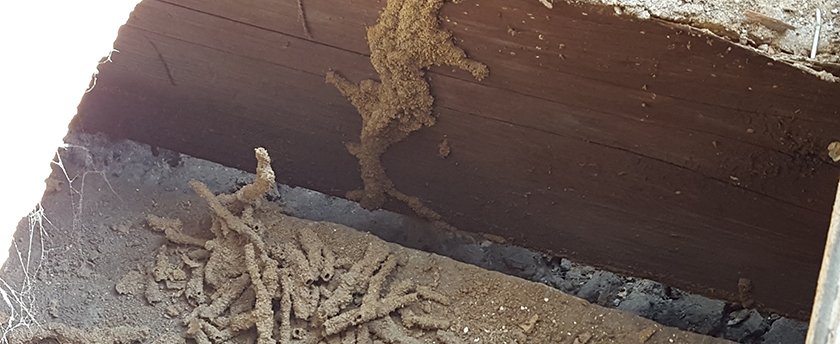 Combatting an Infestation
If you or one of our pest control specialists has found a termite colony infesting your property, Empire Termite & Pest Control has all of the modern insecticides, traps, and know-how you'll want and need to clear out a termite infestation. Whether dealing with Subterranean, Dampwood, or Drywood termites, we have the tools and experience to remove them, to get an inspection or exterminition services, just give us a call today or use the contact form below!